Rebel Salute (januari 2017)
Ook dit jaar was Black Star Foundation aanwezig op Rebel Salute Festival in St. Ann, Jamaica. Wederom een enorme line-up met zo veel te gekke Reggae artiesten en bands die gedurende twee lange nachten voorbij komen.
Rebel Salute is one of our favorite Reggae festivals in the world! Two full nights with lots of Reggae artists and bands. From upcoming artists early evening, who can do one or a few songs with the backing band, to big artists who can play a full set with their own band, later at night. Sometimes even early morning...
This year something went wrong with the planning of the first night. Due to rain and strong wind, the organization had a few hours of delay setting up the stage. The first artists started much later than plannend and the delay only got worse during the night. Due to an inefficient planning with too many change-overs, there was some tension between Tarrus Riley and Anthony B backstage about who could perform what time. Tarrus Riley seemed to be tired of waiting and jumped on stage during Fantah Mojah's show. In Jamaican media this event was totally blown out of proportion. Anthony B closed the night early morning. His performance was great and super energetic!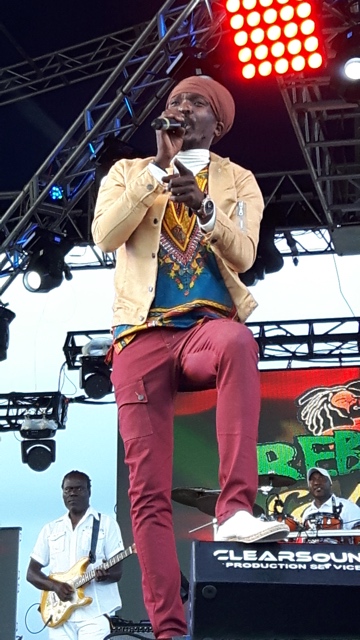 Anthony B @ Rebel Salute 2017
Highlights of Rebel Salute 2017: The Abbysinians, Anthony B, Cocoa Tea, Jesse Royal, Sanchez, ...
Check out the compilation movie on YouTube with No-Maddz, Lone Ranger, Sister Nancy, Chaka Demus & Pliers, Anthony B, Bushman, Leroy Sibbles, Derrick Morgan, Cocoa Tea, Jesse Royal and Sanchez:
More impressions of Rebel Salute Festival 2017: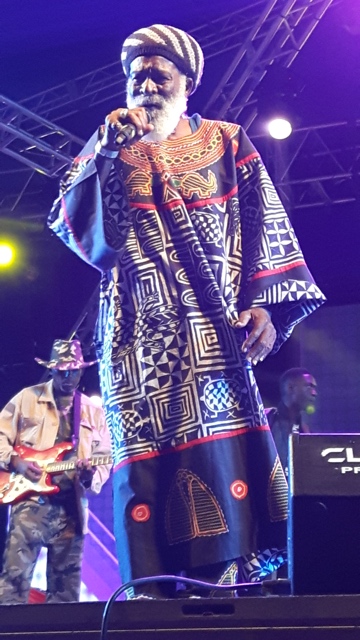 The Abyssinians @ Rebel Salute 2017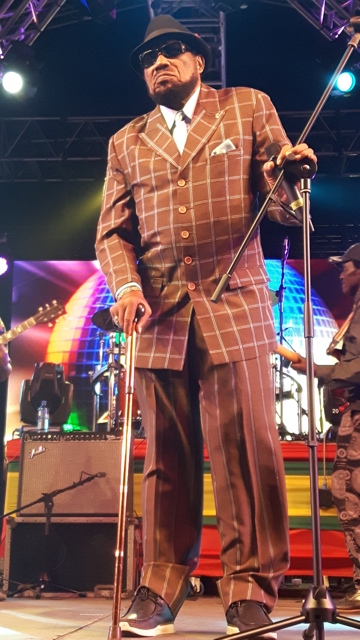 Derrick Morgan @ Rebel Salute 2017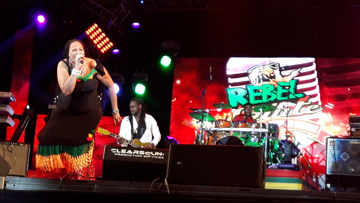 Sister Nancy @ Rebel Salute 2017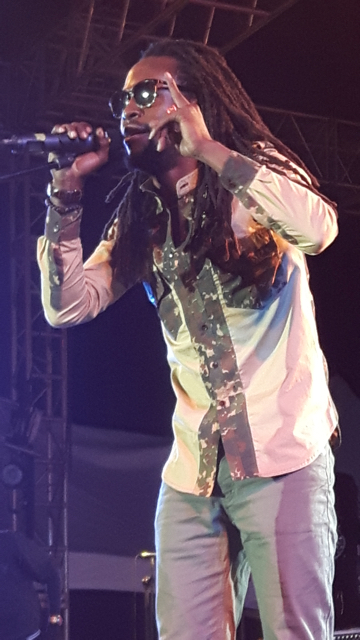 Jesse Royal @ Rebel Salute 2017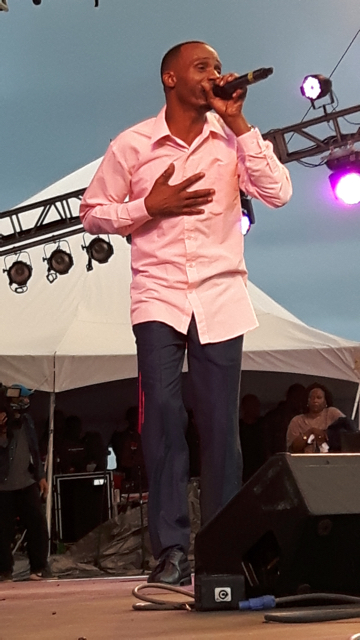 Sanchez @ Rebel Salute 2017